YAOX : Large Cargo Ship driving experience
【YAOX : Large Cargo Ship driving experience】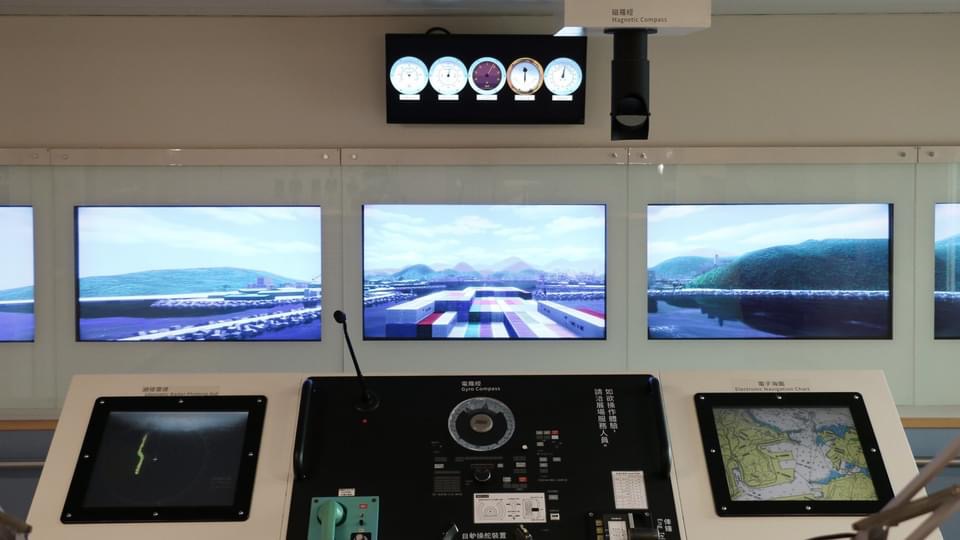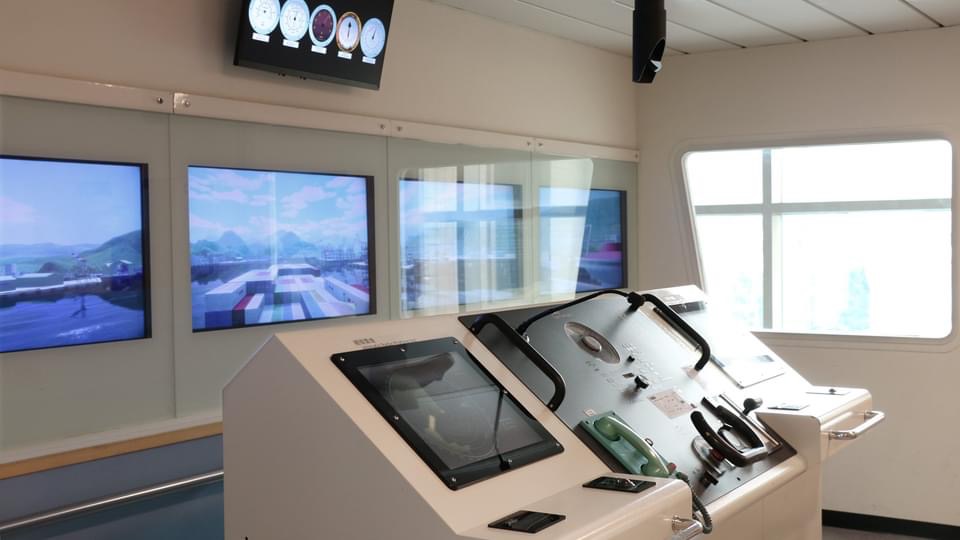 The only opportunity for the public to experience handling a large cargo ship in Taiwan is at YM Oceanic Culture & Art Museum (YMOCAM).
The ships driving is a permanent exhibition and has become more and more attractive to visitors. To enhance the real experience, YMOCAM planned to renew the hardware and software of the exhibition.
The console contains extremely complex monitoring equipment and presenting the actual situation of handling a large cargo ship. When the automatic steering device or clock trigger is used, the socket network protocol will synchronize 9 instruments such as charts, radar, electric compass, and 3D constructed images of Keelung harbor.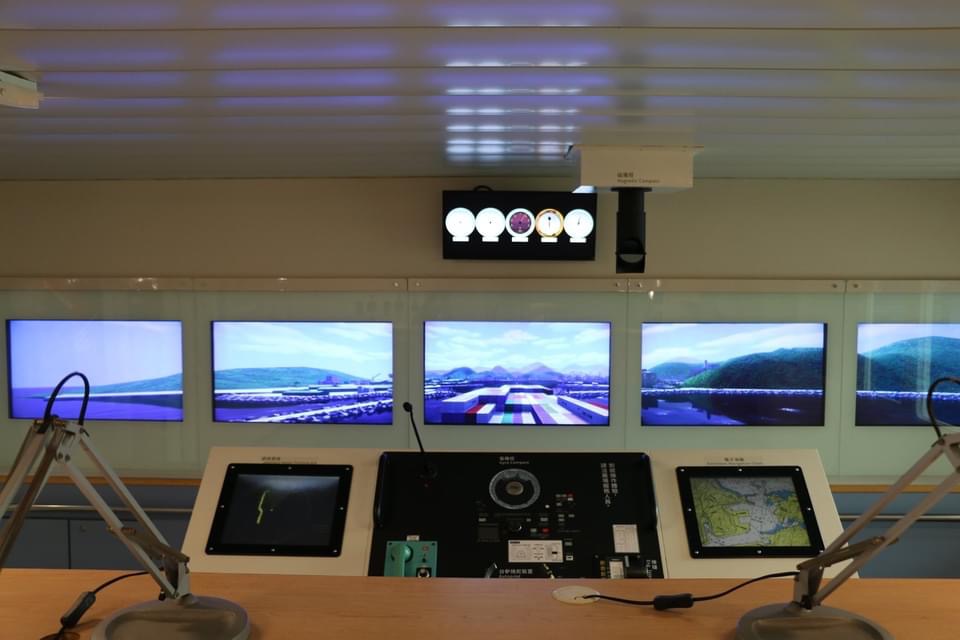 The video presented on five large screens during the maneuvering of the ship is the key to realism. We constantly simulating the physical phenomena generated by the contact between the waves and the hull or the collision between the hull and the land
In art production, to achieve seamless switching between day and night, we used the unity Weather Maker plug-in technology. One problem in the production process is that the reflection of the seawater can conflict with the fog of the system, either the water surface will reflect only the color of the fog or there will be sharp tangents between the fog and the water surface. And the fading effect in the distance is superimposed with a hemispherical sky sphere, which makes the overall visual effect better.
Come and experience the only and unique cargo ship driving in Taiwan!
YAOX Entertainment + Design
Location: YM Oceanic Culture & Art Museum
Time: Tues ~ Sun, 9am-5pm